Replacement Slats
Replacement slats are an ideal way to change the style, feel or look of your room without the need for completely new blinds. If the fabric slats on your existing vertical blind are looking a bit worn and tired, or if you're planning to change the colour scheme in your room why go to the trouble and expense of changing the complete blind? If the mechanism the slats attach to (the head rail) is working fine you can just fit new fabric slats.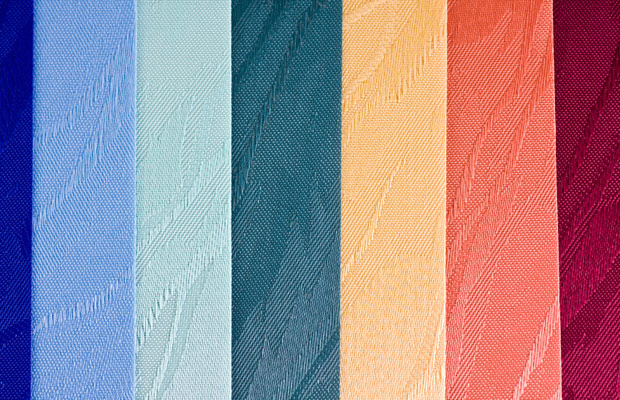 Either take one of the slats off your existing vertical blind and measure its length whilst it is lying flat or bring one of your old slats into our 'web' shop where we can measure it for you and then choose from our extensive range of colours and fabrics and let us know how many slats you need. New top hangers, weights and chains will be provided with your new slats.
With prices from under £2 per slat for a FREE no obligation quote contact us by email, phone or pop in and see us at Unit C4b, Oldmixon Crescent, Weston-Super-Mare, BS24 9AY.
Why choose Replacement Slats from Weston Blinds?
Excellent value for money
Huge range of styles, fabrics and colours
All the top brands